Thank you for the memories and those who value things = GomiZero.ART
Zero members are plans to participate in GomiZero.ART in exchange for zero garbage ads.
Coworking at home【CAH】and iine! Creators Colony have three member plans. One is "Zero Member", who will be participating in ZeroWaste.ART in exchange for Zero Waste ads.
【CAH】iine!Creators Colony Zero Member
Price: 0 yen
Service: Zero Waste Advertising
Benefit 1
Facebook's Public group participationZero yen advertisement by exchanging recycled item photos.
Benefit 2
Held on the last Friday of every month【Zero Waste.ART】Join/Instagram
Benefit 3
You can invite/participate in the private group "Yottakari Album" where you can post photos.
Benefit4【Common to all members】
Members can take classes, shop, exchange and play at the following online facilities at iine! Creators Colony.
iine! School/iine! Art museum/iine! Community Center/Mottainai♻️Bank/Colony Station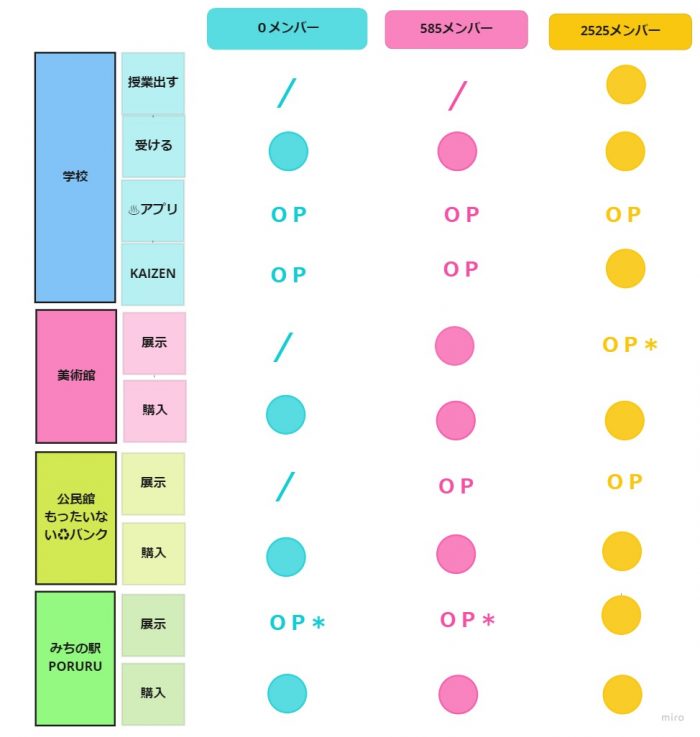 Benefit5【Option plan】
Options are charged, but Zero members have the benefit of discounts, so please feel free to ask.
About ZeroWaste.ART
Time passes, 2020. The movement of "Zero Waste" is becoming active in the world.
[Reduce garbage, reuse it, utilize resources, and value things. Nature and the earth are not infinite. It is important because there is a limit]
Even in Japan, the number of expressions and handmade products that reuse old things such as art, craft, and handmade products is increasing. Regeneration of old rural houses in rural areas is a great reuse and use of resources.
In Japan, 2020, when the SDGs will be included in textbooks.
In 2020, it was close to being able to connect online in Corona regardless of the region.
I started an online workshop "Zero Waste.ART" to spread the idea of ​​Zero Waste in Japan, the world and the region as a place where I can enjoy and practice it in " Zero Waste" ✖ Art.
First of all, we hosted an event at Online Instagram on May 30th in Japan for "Gomi-Zero Day" to take pictures of recycled items in our house and announce our memories. Mr. and Mrs. Jessica Hai, a resident of Australia who first practiced ZeroWaste, asked about the situation of ZeroWaste in Australia, shared the difference with Japan, listened to item photos and memories of each participant, etc. You enjoyed it.
Based on this, we added a system to hold a system on the last Friday of every month and introduce photos instead of advertising advertisements for zero yen.【slide catalog】
Do you have any old ones that you keep in your house that you cherish? Let's share and share your memories. It leads to the idea of ​​valuing things, life and time. It would be great if you could take photos and enjoy them, and connect them to social activities that implement the ideas of ZeroWaste.
The difference from conventional advertisements is that we will always add a KATARIBE sentence, "Relationships and impressions with me and Chiyoko." The text will be sent as KATARIBE on the "FACEBOOK page of emigration sommelier" and "Monthly GomiZero.ART". By asking questions about memories, etc., and editing and posting the answers you received, we are creating a "flow for those who are interested in the person or connection" to access.
One photo of Zero Waste can advertise activities, services and products for 0 yen.
If you think this project is "interesting"!
Please join us as a Zero member.
Zero Waste Advertising on Twitter!